Concrete Washout Services
Builders, concrete contractors, and waste haulers look to the Kent Companies to provide environmentally-friendly concrete washout. One of only a handful of providers in the region, we take care of the entire process from pad and patented-dumpster placement to water treatment and waste disposal. We use only EPA-approved practices for the safe handling of materials. We have over 100 dumpsters available for disbursement – each year, we remove over 1,600 dumpsters of concrete from jobsites. Our process prevents 8,000 tons of concrete, at a minimum, from entering our landfills. Instead it is recycled at one of many recycling centers in the area. As well, we collect and properly treat approximately 270,000 gallons of contaminated water each year.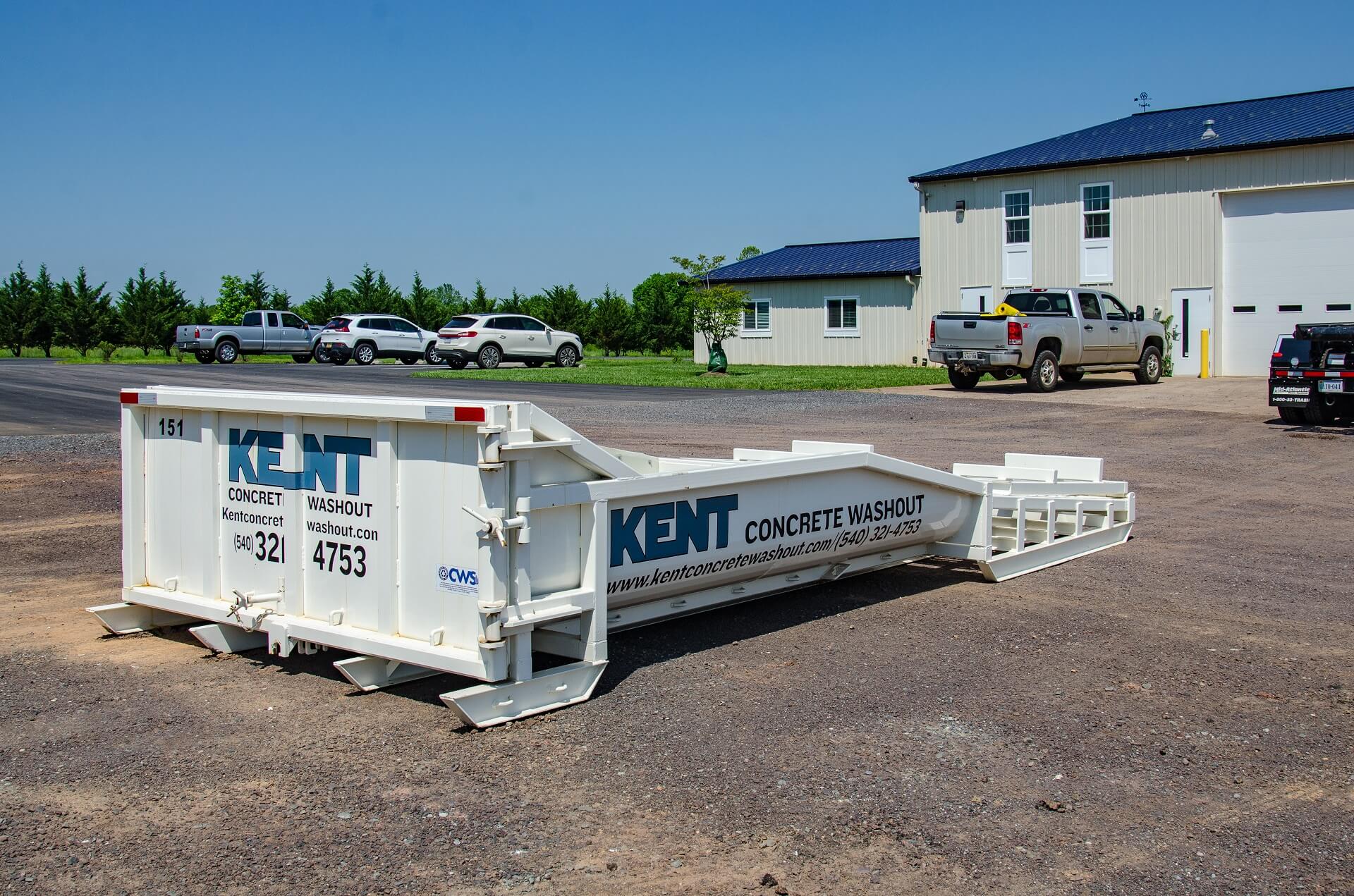 Choose Kent Concrete Washout, LLC
Kent Concrete Washout provides clients with concrete washout services to clients all throughout Virginia, Washington DC, Charlottesville, Richmond, and surrounding areas. We pride ourselves on providing the best concrete recovery services that helps us maintain a more sustainable environment. The firm is a family-owned and operated business and is dedicated to removing concrete waste to help further your business.
Schedule a concrete washout service with a Kent Concrete Washout specialist! Contact us today at (540) 321-4753 today or fill out this form.